We have compiled a list of useful research hubs and resources relating to Veterans and Military families with quick and easy links to help you navigate this research area!
---
The Service Children's Progression (SCiP) Alliance is a partnership of organisations focused on improving outcomes for children from military families. It is hosted by the University of Winchester and supported by the Ministry of Defence (MoD). The SCiP Alliance pursues this vision and mission by leading collaborative work to develop a robust evidence base, connect and support practitioners and influence the policy environment.
The SCiP Alliance is working to:
1) Establish and sustain an alliance of stakeholder organisations across the UK to support the progression of Service children into thriving adult lives and careers;
2) Develop an effective research and practice hub network that enables the continuous improvement of practitioners' work with and for Service children's education and progression in local contexts; and
3) Lead a research and knowledge exchange unit to drive improvements in understanding, evidence and impact focused on Service children's outcomes.
---
The Veterans and Family Research Hub has an excellent website with tonnes of resources relating to many areas of Veterans and military family life such as; Physical health, Mental health, Well-being, Housing, finance, Education and Employment. The VFR Hub is a collaboration between the Forces in Mind Trust, Lord Ashcroft and Anglia Ruskin University (Veterans & Families Institute for Military Social Research).
---
The Northern Hub for Veterans and Military Families Research, is based at Northumbria University in Newcastle. Their website hosts a number of publications, current research projects and partnership affiliations.
---
Veterans Research:
The Westminster Centre for Research in Veterans, based at the University of Chester, helps to support the military community though high quality research. Focused within the North West of England, the research centre works with new technologies and creative methodologies to address wellbeing issues within the military population.
The Northern Ireland Veterans' Health and Well-Being Study, a collaboration between Queen's University Belfast, the Forces in Mind Trust and funded by the National Lottery, is a 5-year long study finishing in 2020. The study so far has produced a number of reports on supporting & serving military veterans in NI, public attitudes to the UK armed forces in NI, and health and well-being reports on NI veterans.
The RAND military Veterans website is useful for a wide range of veterans and military families research and data. Based in the US, this resource is tailored towards US military veterans.
Beyond the Uniform is an American based podcast, providing interviews with military veterans about their transition from military to civilian life. The podcast aims to give advice to veterans on how they can manage their own transition to civilian life.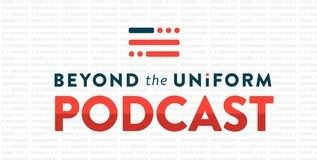 Military Families Research:
Serving Military Families in the 21st Century, written by Karen Rose Blaisure, Tara Saathoff-Wells, Angela Pereira, Shelley MacDermid Wandsworth & Amy Laura Dombro, introduces the latest research on military families to help researchers and practitioners prepare for work with military families (US).
Military Families and War in the 21st Century comparative perspectives, edited by Rene Moelker, Manon Andress, Gary Bowen & Philippe Manigart, focuses on the key issues that affect military families when soldiers are deployed. this book provides a multidisciplinary approach to better understanding military families from the UK, USA, Belgium, Turkey, Australia and Japan.